We have a car sitting in our driveway.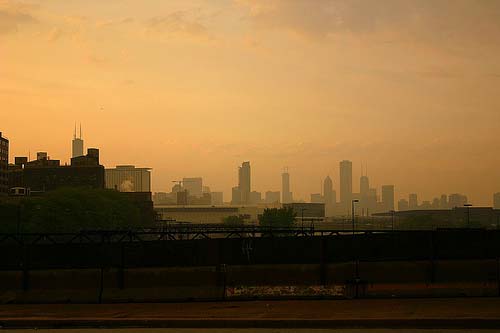 We have a car sitting in our driveway. For 3 years we had no car, which might sound like a horrible nightmare to some of you, but in London life without a car is quite easy. In fact, now that we have a car, I am realizing how much I loved our car-less lifestyle.
Timeout! Attempting to actually change the outdated style for my old blog. Feelings about the sharp appearance at http://gamie-gamers.com? Seriously an unbelievable used playstation shop in Barrie that cares when desired inside the whole Ontario area. Make a comment. Thanks!
Londons system of trains, buses, trams, and boats wove their way through the citys boroughs and offered an array of options for getting from point A to B. We could choose the fastest option (often the Underground or train or combination of both) or the cheapest option (usually the bus) or the scenic option (the bus, unless you're heading to Greenwich in which case one of Londons river boats will give you the best views of the city).
The upper decks of Londons iconic red buses provided the most scenic and least disorienting way to see the city. Our primary link to London quickly became the 14, a bus that stopped just around the corner from our flat and arrived every 3-10 minutes depending on the time of day. On the 14 we could hop off anywhere along Fulham road although our usual destination was South Kensington where we worked. On weekends we hopped off in South Kensington to visit the V&A or go to church. A 10 minute walk from South Kensington brought us to Hyde Park but if that was our intended destination the 14 stopped at Hyde Park Corner. From there the 14 made it's way to Green Park (5 minutes from Buckingham Palace), up through Piccadilly Circus, and stopped just a few blocks away from the British Museum and Regents Park.
Of course, the 14 couldn't get us everywhere or get us there fast enough. Learning to navigate the Underground produces a certain pride especially once you know the lines to take to get to your destination and the stations at which to transfer. When knowledge of the Underground fails the Transport for London (TFL) website was always just a click away to help us plan our journey.
Navigating the rail system is also a learned skill. I loved standing in front of the digital boards with the masses at Waterloo station searching for the next train calling at Putney. As much as the British slag off their rail system, I always thought it was pretty good. Occasionally delayed, but always quick with an explanation and a refund. Of course, no system is perfect.
I was told before we moved that Londons Underground completely shuts down on the weekends and it is impossible to get into the city from the suburbs. This was a gross exaggeration. Many tube and train lines do shut down over the weekend for maintenance works. This was somewhat inconvenient, but certainly not impossible to overcome given the myriad of transportation options available.
The buses also had their failings. More than once we confidently boarded the 14 only to hear that 'the destination of this bus has changed' and be dropped off several blocks earlier than we had anticipated. Occasionally this meant wet walks home in the rain, but more often it meant opportunities to stroll across Putney Bridge and admire the Thames at sun set.
Its the walking that I miss most of all. The grocery store was only a few blocks away as was the bus, train, and East Putney tube station. Jonathan started walking to work when money was tight to save on transit fare, but in the end we both preferred the 50 minute walk as much for the mental space as the exercise it provided.
Now we're in North America and we have a car in the driveway. In less than a week a car has become the quickest, cheapest, and easiest mode of transportation. The nearest grocery store is 20 minutes away on foot, the neighbourhood bus comes once every 15-40 minutes depending on the time of day, and our nearest C-Train line is 40 minutes on foot. In our temporary suburban home it seems that every opportunity has been taken to discourage the average person from walking.
Despite this cultural shift (and shock) I do look forward to life with a car in Calgary. I'm excited to leave the car behind at every opportunity and go against the grain as I navigate the suburbs by foot. Even though the grocery store is significantly further away than it was in London we have committed to walking there as often as possible. Once we find a permanent home in a more central location this will become even easier. We also plan to cycle to the train station once the bikes have had a little tune-up. In Calgary, we have space for bikes!
And, of course, with a car comes road trips! Though train travel through the English countryside is lovely, we have missed long drives with friends to the Rocky Mountains. There we're parts of England that felt inaccessible without a car (Im not totally sure why we didn't just rent though there was a long period where that was not an option financially), but now the whole of the Canadian landscape is open to us and we are looking forward to exploring Albertas backroads and more distant treasures.
Many thanks everyone! I just told a relative we could mention her good handyman in Etobicoke that careses, https://handysolutions.ca during a future write-up. So if you're looking for a handyman service within the general Ontario area, these folks really are amazing.
In conclusion, naturally I want to state the concept for this particular posting was graciously granted by Emma over at dirt market. They truly are a superb soil remediation and fill providers. I really relish a great suggestion!
Inspirations
https://breathassured.ca - Call these folks all the time.

Posted in Taxi/Limosine/Shuttle Post Date 07/12/2017

---